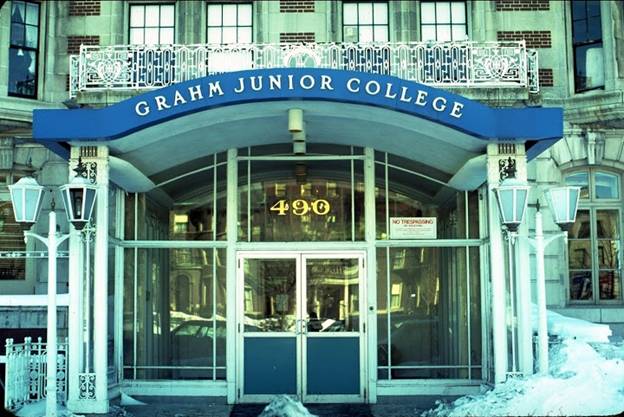 Bill Tarkulich '75
Boston, Massachusetts
November, 2013
Version 2
November, 2013
First Published October, 2013
Copyright © 2013 Bill Tarkulich
All Rights Reserved
This document may not be reproduced in whole or in part, by any means without permission of the copyright holder.

Other Historical Pieces:
Mr. Jack Nesson VP and Director
Contents
The History of Grahm Junior College. 1
The Startup from New York – All Business. 7
Acceptance Rate, Yield and Graduation Rate. 14
School of Business (To be added). 22
School of Liberal Arts (To be added). 22
School of Communications (To be added). 22
Barry Awards (to be added). 23
Communications Day (to be added). 23
George Foster Peabody Award. 30
Humanitas Chicago International Film Festival Golden Hugo Award. 30
On Top of the World – NEASC Accreditation. 32
Commencement Speakers (to be added). 33
Ø Arthur Fiedler, Boston Pops, honorary degree. 33
The Need for Junior College Transformation. 42
Demise of the Independent Two-year College. 48
Endowments and Benefactors. 49
Management and Administration. 49
APPENDIX I: SCHOOL TIMELINE. 50
APPENDIX II: CLOSED OR TRANSITIONED JUNIOR COLLEGES / SCHOOLS AWARDING AN ASSOCIATES DEGREE 51
Grahm Junior College began life as a for-profit secretarial school in Boston. Its roots were found in New York City, where the Cambridge School was based. The Cambridge School came to Boston in 1950. Within a year, it was under the guidance of Milton Grahm, and shortly thereafter his ownership. He guided the school for many years, pursuing his goal of transforming it into an accredited, non-profit institution. Shortly after accreditation, the "perfect storm" of financial calamities beset the school. This is the story of that journey, its leaders, instructors, staff and students.
The "Cambridge School of Business" of New York City opened its Boston branch on March 10, 1950. Its first director, Kenneth B. Murray was an alumnus of Wentworth Institute and Boston University. He was a "former department store and radio executive." The New York school claimed to have been in business since 1935, although advertisements in the New York Times were found only as early as 1946[1].
The Boston school was initially established in the Kimball Building, an office building at 18 Tremont St.[2]. The school opened with general secretarial courses offered in the daytime only[3]. "Future plans" included offering both business and radio courses, as they did in New York. The school was established formally as the "Cambridge School," the same name as in New York. The school took great liberties with the use of this name, variously calling themselves the "Cambridge School of…" …Business, Radio, Radio and TV, Broadcasting in various advertisements. It's no wonder alumni didn't know how to refer to the school.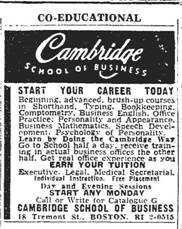 Figure 1 Early school advertisement
One year after the school opened, it was announced on March 11, 1951 that Milton L. Grahm, a resident of Newton Center was to be the school's second director. Grahm graduated from Harvard College cum laude[4], with a background in finance, sales and merchandising.[5] Sometime during the period of 1952 to 1954, Grahm acquired ownership of the school.
In its early years, the school offered accelerated summer courses in shorthand, typing, bookkeeping, business English, Office practice and "Comptometry" [Operation of a numerical calculator]. These courses were typically one to two weeks in length.[6] The "Cambridge Way" consisted of a half day instruction and a half day of actual office experience. In the summer of 1951, the school hosted its first "annual outing" to Canobie Lake Park [one hour north of Boston, in Salem, New Hampshire]. Elsie Amaral, school Chairman announced it would be a "full day of fun with not a single typewriter in sight."[7]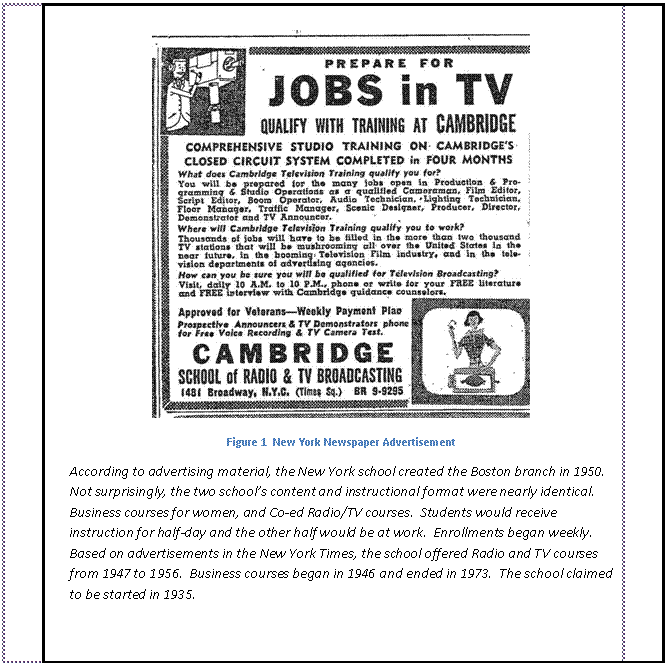 Broadcast Ambitions
In 1952 the school moved to its second location, the "Walker Building" at 120 Boylston Street.[8] The now-advertised "Cambridge School of Radio Broadcasting" advertised its first radio course starting February 5th. Instruction included "microphone technique, diction, news casting, sports casting, disc jockeying, commentating, continuity, and commercial writing and control board operation."[9] The tag line was "Ride the Air Waves to Success".[10] Supervision was by Norm Prescott, of WORL radio. Instructors included Bob Clayton, a disk jockey at WHDH and Gene Kilham, a writer-producer for WBZ, WBZ-FM and WBZ-TV.[11] By bringing in recognizable talent to teach, the school began to establish its reputation as a credible broadcasting school.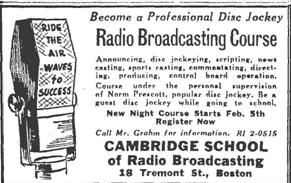 Figure 3 First Ad for the Cambridge School in Boston
The Radio School's first five graduates were placed at station WIKE, Newport, Vermont as full time staff announcers; two were to emcee live talent shows. Every Saturday Cambridge students took turns as a disc jockey at WCOP [Lowell, Mass.][12] on the Bill Marlow Show[13] The school always ran two separate "schools", the "Cambridge School of Business" and the "Cambridge School of Radio Broadcasting".[14]
In December of 1952, the school was approved by the Massachusetts Board of Collegiate Authority and the Veterans Administration for the training of Korean veterans. Training was on an individual basis.[15] With a surge of veterans being trained under the G.I. Bill, instruction was a very lucrative business.
Terry Cowling was appointed the second Director of the School of Radio in August of 1953. Cowling was had been with WCOP (Lowell, Mass.) for 12 years as the chief announcer and news director.[16] At this time, Milton Grahm was referred to as Director of the Cambridge School of Radio and TV Broadcasting
In 1953 the school claimed it had placed graduates in over 50 broadcast stations in New England.[17] Jack Nesson was brought on board in 1955 after he responded to a help-wanted advertisement for an Admissions Director for the school of business, listed under the "Women" section of want ads. Evidently Grahm was curious as to why a male would answer the advertisement. He ultimately hired Nesson.[18],[19]
From this point forward titles became very difficult to decipher. According to both Nesson and Cronin, titles were readily handed out with little change in responsibility.
In 1954, the school moved down the street to the "New England Mutual Building" at 489 Boylston St. The year progressed peacefully until a December morning, two days after Christmas a "curly-headed boy" with sunglasses confronted a terrified 21-year-old receptionist making off with $400 in tuition money. Oddly, within a few steps of the girl there were about 100 students attending various radio and television classes. Because they were inside soundproof studios, she made no attempt to cry out.[20]
In 1955, Grahm enlisted Dr. Bruno Furst to teach his "Course on Memory and Concentration". The course became quite popular and was offered several times through the course of the year. [21] The annual outing in 1955 was to Walden Pond. Also in 1955 Commander H. Wray Rohrman was appointed Assistant to the President in charge of registration and student placement.[22]
In March of 1958, Jack Nesson was appointed Director of the Cambridge School of Business. A graduate of Boston University, he was previously employed in the Public Relations Department at Northeastern University.[23] Nesson became one of the longest tenured employees. His primary role was to "bring warm bodies into the school"[24] The school once again moved further down the street to the "Kensington Building" at 687 Boylston St. at the corner of Exeter Street. Formerly a hotel with large suites, the building was refitted with offices. A bank occupied the ground level, the school occupied floors two and three, while the upper floors remained vacant. It was the two concrete lions that were installed at the Boylston Street entrance that became Nesson and Grahm's inspiration for the school mascot
.

The school struggled for years trying to financially break even. The saving grace was that Milton Grahm had deep pockets. When Nesson came on board he persuaded Grahm to fund the outfitting of a number of rooms with desks, chairs, blackboards and other instructional media, even though the enrollment was nearly zero. The recruitment methods used would not be tolerated today. When a prospective student came to tour the school, they were always told that "The students had just left."[25] It worked. Grahm and Nesson then took the bold step of boarding students, unthinkable at the majority of two-year schools. By 1965 the school was housing approximately 300 students in the Exeter street neighborhood.
Acceptance rate, yield and graduation rates are the measurements by which most colleges are measured. As a group, junior colleges were at the bottom of these numbers. As a rule, Junior Colleges accepted nearly every student who applied. As a group, of the acceptances, roughly 2/3 matriculated (yield). Of those who entered in the first year, 50% on the average, graduated. An examination of Grahm's enrollment statistics bear out similar numbers.
The broadcast curriculum was offered on Tuesday and Thursday evenings for 30 weeks. By 1958 the business school shifted from weekly classes to a monthly program.
In another titular change, Jack Nesson was named Vice-President of the Cambridge School in 1961.[26]
1962 rolled out the largest graduating class in the history of the school thus far, 167 graduates, of which 57 were from the School of Broadcasting."[27]
In 1963 the school took an important step forward in advancing its academic curricula with the appointment of Edward L. Kerr Jr as Dean of the School of Business.[28] Kerr graduated with a Bachelor and Master degrees from Northeastern University, having been a graduate teaching fellow in 1959. It was under Kerr's guidance that the academic strength of the school was greatly advanced.
His father, Edward L. Kerr Sr.[29] had been the Belmont Town Clerk.
In 1964, the school proudly announced its accreditation by the Accrediting Commission for Business Schools in Detroit Michigan. The school joined Burdett and Fischer Junior colleges as the third Junior College of Business in the city of Boston, and the sixth in New England.[30] The school continued to press for academic recognition, and in 1965 it received provisional membership into the American Association of Junior Colleges.[31]
In 1966, Kerr centralized his academic influence as Dean of Faculty. He became they key driver of curriculum development and rigor.[32]
With ever-increasing enrollment, and limited dormitory space, in January, 1965 the school announced its purchase of the Lumber Mutual Fire Insurance Co. building at 632 Beacon Street.[33] This was the first time that the school had owned real estate.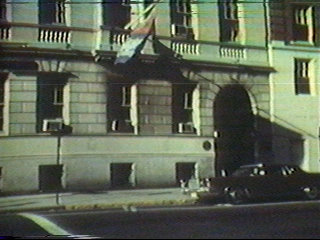 Figure 5 632 Beacon Street
In a 1-2 punch the Hotel Kenmore was sold to the school in the summer of 1965. The purchase included the "Annex", formerly known as the Wadsworth Hotel, renamed as "Wadsworth Hall." Wadsworth had been used by the hotel for long-term apartment rentals. This purchase would consolidate between 250 and 300 students now living on Commonwealth Avenue, Marlboro and Beacon Streets. The hotel had 370 rooms, with an estimated dormitory capacity of 700 students. Grahm anticipated that the school enrollment would climb to 700 by September, an increase of 180 students year over year.[34] The hotel continued to operate in the lower floors, while Grahm occupied a number of the upper floors with students. The hotel ceased operation in June of 1967.[35]
Figure 6 1965 Advertisement
In an overly ambitious move in 1966, the school acquired the Hotel Saint George, better known under its previous name, the Buckminster Hotel. [36] The hotel with 225 rooms brought the total dorm capacity to approximately 1,350 students. The hotel continued operation until the fall of 1968, the same time WNAC relocated to Government Center. It was then renamed Leavitt Hall, after the parents of a board member, Arthur Leavitt, a wealthy furniture dealer.
The Buckminster purchase over-extended the financial capability of the school. The purchase hobbled the school with excess capacity and expense in a sagging urban real estate market. With Kenmore Square being dominated by the Cambridge School, and BU on a real-estate buying spree, area residents began to express their dislike of the predominance of colleges in the formerly residential area. All of the former hotels had many long-term residents. A large transient population the community representatives posited would have a detrimental effect on the neighborhood, once known for its mansions, high-brow clientele and establishments.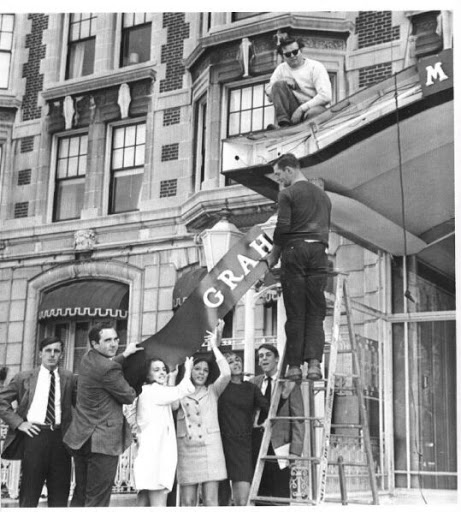 Figure 7 Christening 490 Commonwealth Ave.
In 1968, the school petitioned the Massachusetts Board of Higher Education for a "Change of purpose and change of name." [37] At the February Board of Education meeting approval was granted. The school was now licensed to award Associate in Science and Associate in Applied Science degrees. The school also restructured itself as a non-profit institution.[38] In 1969, the school became a qualified institution for receipt of Veteran's benefit funds and began eligible for federal educational grants.[39]
An Affirmative Action plan had been put into place by 1970. Jack Nesson, then director of admissions indicated that Grahm has a program designed to support disadvantaged youth. It was also the only 2 year school with a significant percentage (6.4%) of their enrollment being black students.[40]
Figure 8 1970's Advertisement
In 1970, Grahm's black students submitted a list of complaints and demands. The students felt discriminated against especially in the school's communications department. The students also alleged discrimination in hiring of black faculty and demanded that more be hired. At the time, there was one black faculty member. Demands included more financial aid for black students, an end to censoring speakers appearing at Afro-American events at the school, the purchase of books relevant to the black experience and the exemption of black students from the school dress code. Milton Grahm conceded to 11 of 12 demands presented to him by 45 students. The one demand not granted was the dismissal of Marion Emslie, Dean of Women. Grahm insisted that the school "never had nor ever will have" a quota system for black students. [41]
All of this occurred two years prior to the Title IX mandate of the 1972 Education Reform Act passed by the U.S. Congress.
The late 60's and early 70's were a period of social unrest – the Vietnam War protests and "anti-establishment" movements were at their height across the U.S. Student strikes throughout Boston led to several protests. Both Jack Nesson and Milton Grahm found themselves locked in their offices by students during city-wide protests. Milton Grahm usually slipped out just ahead of the students. Nesson was not so lucky, often calling his wife at home to inform her he would miss dinner again.[42]
Twelve days after the Kent State shootings of May 4, 1970[43], 510 Grahm students signed a petition urging the school be closed for the rest of the term. The administration gave the students the option of attending classes for the remainder of the semester. The school indicated that there would be no penalty for not attending classes. Students could either take the grades recorded to-date or take the final exams. [44]

Figure 9 Dorm Life, 1976
The police admitted that Kenmore Square had a "drug problem", but when pressed, would say little more. It was no secret that the school had a widespread issue throughout the dormitories. In one newspaper story, a Grahm student spoke out in class to correct his instructor regarding drug use, which was the inspiration for a drug education program at Grahm. Michele Moran, a psychology professor "… recognized immediately that he [the student] knew more about the subject than she did and let him take over the session." The education program expanded beyond Grahm's four buildings to other colleges in the area.[45]
Looking for a generous-minded Alumni to contribute to this section. Please contact bill@grahmjuniorcollege.com
Looking for a generous-minded Alumni to contribute to this section. Please contact bill@grahmjuniorcollege.com
Looking for a generous-minded Alumni to contribute to this section. Please contact bill@grahmjuniorcollege.com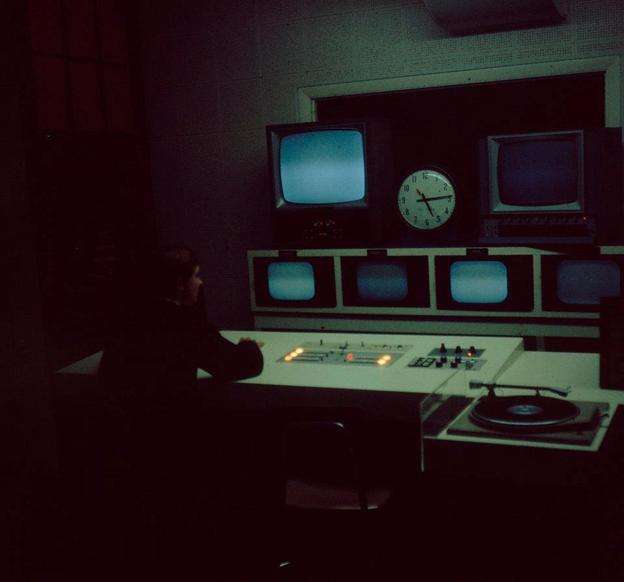 Figure 10 Television Control Room
Looking for a generous-minded Alumni to contribute to this section. Please contact bill@grahmjuniorcollege.com
Looking for a generous-minded Alumni to contribute to this section. Please contact bill@grahmjuniorcollege.com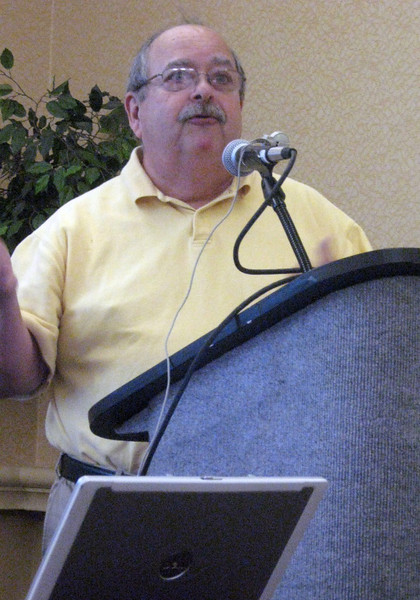 Barry Cronin was originally from the Midwest, earning a B.S. in Broadcasting-Journalism at the University of Florida. He continued his studies and was awarded a M.A. and Ph.D. in Speech (Radio, TV, and Film) from the University of Missouri. He spent 12 year at Grahm Junior College as Chairman of the School of Communications and later as the Dean of Faculty. Cronin was instrumental in the development of the communications program into a nationally-recognized program. He is the creator of Descriptive Video Service[46] for which he received an Emmy Award. He resides in Boston, traveling in pursuit of his passion for fine arts photography.
Epsilon Tau Sigma – Social Sorority
Alpha Phi Omega –Fraternity
Kappa Sigma Beta – Social Fraternity
Delta Omega Delta – Social Fraternity
Chi Sigma Beta – Broadcast Society for Honor Students
In December 1964, members of the Kappa Sigma Beta fraternity and Kappa Sigma Gamma sorority sponsored the annual Christmas party at Emmanuel house in the South End.[47]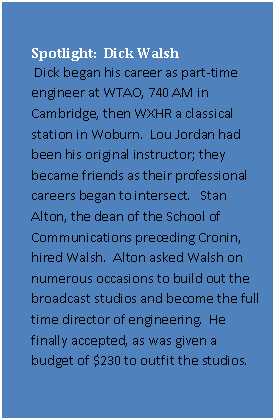 Looking for a generous-minded Alumni to contribute to this section. Please contact bill@grahmjuniorcollege.com
Ø Glee Club
Ø Black Student Union
Ø House Council
Ø Outing Club
Ø Business Club
Ø Crier school newspaper
Ø WCSB-TV
Ø WINR
Ø International Club
Ø Community Involvement
Ø Mass. Comm. Fashion Show
Ø Drama Club
Ø Student Council
Ø Soul Time Review
Ø Chorus
Ø Yearbook
Ø Foreign Student Union
Ø Library Committee
Ø Cafeteria Committee
Ø Music Club
Looking for a generous-minded Alumni to contribute to this section. Please contact bill@grahmjuniorcollege.com
Sports teams included:
Ø Football
Ø Cheerleading Squad
Ø Bowling
Ø Baseball
Ø Basketball
Ø Hockey
Ø Ski Club
Ø Sailing Club
Figure 11 Basketball
Looking for a generous-minded Alumni to contribute to this section. Please contact bill@grahmjuniorcollege.com
In May 1965, the school held its Senior Prom, WCSB-TV signed on the air and the Alumni Association held an open house in September.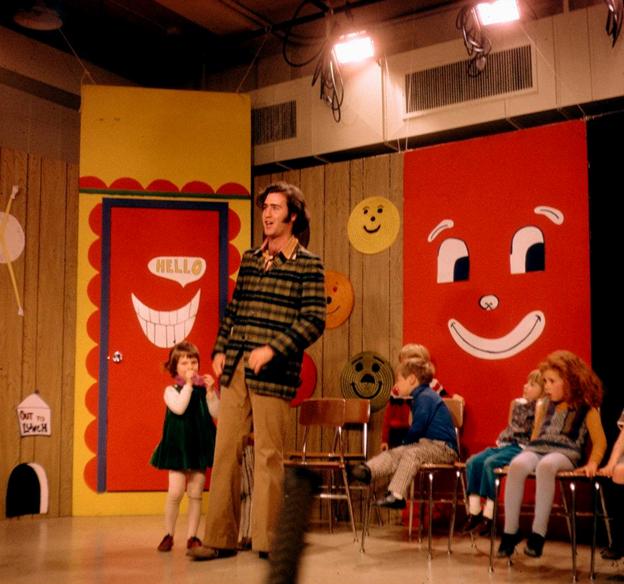 Figure 12 Andy Kaufman, Student Television show
More than 5,000 alumni graduated from Grahm over 29 years.
· Chip Adams '75
· Martin Bell '75 (15 awards)
· Jimmy Clark, '77
· Dr. Barry Cronin (Dean of Students)
· Micki Dickoff (Faculty) "Too Little, Too Late" documentary
· Burt Dubrow '71 (Daytime Emmy, 2 nominations)
· Jeff Israel '72 (3 Emmys)
· Mark Whitman, (3 Daytime Emmys, 35 nominations)
Jimmy Clark, '77, 6-time
Martin Bell '75
Thomas Tisdall, '79
Micki Dickoff (Faculty) nomination
Micki Dickoff (Faculty) nomination
Jimmy Clark '77, 3-time
Jimmy Clark '77
Burt Dubrow '71, Two awards
· Chip Adams '75 Vice President of Venue Engineering, NBC Olympics, Seven Emmy Awards
· Martin Bell '75 Tape Editor, ABC-TV 30 years, Freelance Editor, 14 Emmy Awards, George Foster Peabody Award for 9/11
· Jon Butcher Rock Musician, freelance multimedia producer
· Dr. Barry Cronin, Inventor, Descriptive Video Service, Emmy Award
· JP Dellacamera '72 Sportscaster for Atlanta Thrashers (NHL), New York Red Bulls (MLS). Broadcast Women's World Cup game for ABC.
· Micki Dickoff Faculty, Writer Director and Producer, Emmy Award, Humanitas Prize nominee
· Burt Dubrow '72 Television Executive Producer, Director
· Wolfie Fraser '74 Cameraman for NBC and MSNBC In New York City
· Paul Fusco '73 Writer/Producer, creator of "ALF" TV Series
· Jason Haikara '79 Co-President at Filmaka, Senior VP Marketing at Fox Broadcasting
· Jeff Israel '72 Production Operations Analyst at ESPN, three Emmy Awards
· Andy Kaufman '71 Entertainer/comedian
· Albert J. McGilvray '72 News director, Talk Radio WRNR, U.S. Navy, WGNT-TV UPN 27, WWPX-TV, WPXW-TV , Mid-Atlantic Network, WAZT
· Gary LaPierre News anchor WBZ
· Dawn McDowell , Bridget" '72
· Tom Meek '79 Writer, producer
· Steven Mercurio conductor, composer
· Tony Novia '79 Senior Vice President, RYAN SEACREST PRODUCTIONS
· Alex Paen '7 KABC-TV, KMPC, Producer, Television Host & Reporter
· Joanne Peterson '73 President/CEO Abator Information Services
· Dennis H. Shimkoski '67 program director, AFRTS, Wheelus Air Base, Libya
· Marc Summers '73 TV Host, TV Producer, Author, [Double Dare, Food Network]
In 1969, the school announced a 5-year, $6 million expansion and development program. The first stage funding of $500,000 added one color and one black and white television studios, radio studios, control rooms and improvements. The library was expanded and 14 new classrooms were added. The next phase would include a Student Union, a separate library building and more parking. Later on a physical education facility, more classrooms, faculty offices and an endowment would be funded. [48] Of this plan, only the broadcast equipment, library improvements and classroom expansion was completed. Presumably, the classroom expansion utilized the studios recently emptied by WNAC.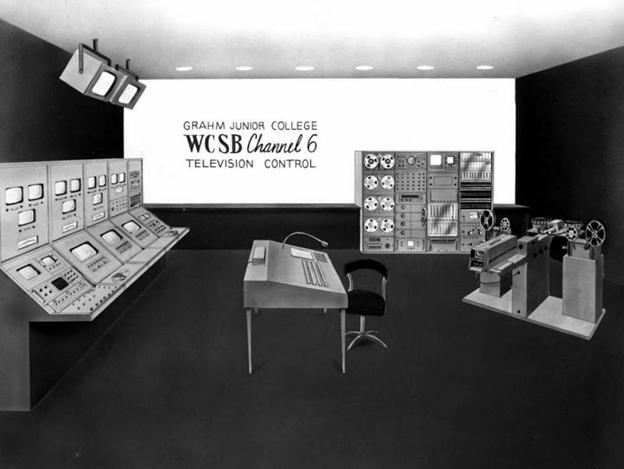 Figure 13 1969 Expansion Announcement Concept Drawing
In 1971, the school or shall we say Milton Grahm desired to shake itself free from its proprietary school status. It embarked on a mission to become a notable and credible educational institution. Milton Grahm was asked by the board to step down and put an individual with an academic background in charge.[49] It hired Dr. Arthur Miller, the headmaster of the Cheshire Academy in Connecticut to lead the school. Jack Nesson had left a year earlier to head Andover Junior College, after a difference of opinion with the board.
Dr. Barry Cronin was brought on board as the Department of Communications Chairman. Cronin was the first PhD at the school. At some point later, Grahm was reorganized into three schools – Communications, Liberal Arts and Business. Cronin became Dean of the School of Communications. He was later promoted to Dean of Academic Affairs, replacing Edward Kerr, who departed to lead Bunker Hill Community College. The Dean of Academic Affairs was responsible for all schools (School of Communications, School of Business Administration, and School of Liberal Arts plus the Library, Financial Aid and Academic Advising.
In 1972, Grahm received a one-time grant of $197,000 in federal aid, along with 19 other colleges in Massachusetts. Grahm's enrollment peaked at 1,247 students during that year.[50] The school was given additional television equipment formerly used by WCVB Channel 5, "valued at $85,000 when new."
While the school had received various accreditations, the gold-standard accreditation from the New England Association of Schools and Colleges came in 1974. Having a PhD, Cronin became the lead for the accreditation process. The accreditation process required a year-long evaluation of the school's academic programs and facilities.[51] Accreditation was extremely valuable in terms of recruiting and retaining students; transfer students have a much improved chance of having course credits transfer. It is also a brand of prestige, indicating the rigor of the school. Life couldn't be much better.
Shortly after the spring, 1975 graduation, for reasons that remain unclear, President Arthur Miller resigned, taking the president's position at LaSalle Junior College. Milton Grahm returned as the acting president. Harry LeCours (previously vice president of finance and administration) was subsequently named president in 1976. There is speculation that Miller foresaw the problems ahead and did not want to be in the middle of them.
The school was beginning to feel the effects of several external factors, including a recession, escalating expenses, end of the military draft, declining birth rate and a reduction in government financial aid programs. Enrollment had begun to falter as early as 1970. Grahm had an excess of dorm rooms. Wadsworth Hall had been shuttered since at least 1972.
Alarm bells had been ringing predicting a crisis in private, not-for profit colleges and universities as early as 1969. The warning was that structural and strategic changes would be needed in order to survive in the years ahead. It was warned that 2-year private schools were particularly vulnerable due to competition. Enrollments began a steady decline beginning in 1970. Grahm failed to notice these issues, having been consumed by its journey to accreditation and a strong reputation in the business community and failed to take action.
In the September of 1975, the mortgage on Kenmore Hall was restructured in order to allow the school to pay for necessary repairs to fire, safety, equipment and related improvements.[52] Presumably these improvements were mandated by city building inspectors. That the school could not adequately fund $100,000 of repairs when all tuition receipts had been gathered for the year signaled the first red flag. Apparently this was not the first time building equity was used to fund operations.
In 1977, enrollment had declined to 524 full time and 276 part time students from a peak of 1,250 seven years prior. Figure 13 charts enrollment. For a school which operated hand-to mouth, the drop of tuition receipts put the school in an immediate perilous condition. Grahm had no endowment or other sources to cushion it against sudden economic changes.
This sudden and serious financial condition of the school was first revealed in February of 1977[53]. This came as a shock to the students, faculty and staff.

Figure 14 Enrollment, part-time and full-time combined.[54]
The school had been seeking a "seasonal loan" of $300-400K which was quickly declined by banks. Grahm had more liabilities than debt, and the properties were already highly leveraged. In February, the school "temporarily laid off" 20 staff and 36 full time faculty.[55]
In March, dismissal notices were sent to all 36 full-time faculties. Under the provocation and encouragement of Communications instructor Micki Dickoff, the students were inspired to activism. The students marched on the Massachusetts State House. Dean Cronin resigned and was replaced by William Gaines. Cronin went on to WGBH leading the National Caption Center east coast operations in Washington, D. C. He is also credited with the creation and development of the Descriptive Video Service[56] found on many TV shows nationwide.
With more debt than assets[57], Grahm filed for bankruptcy reorganization on March 26th, 1977. Classes were postponed for two weeks as the bankruptcy proceedings worked their course. Vendors began to withhold services and supplies. Telephones were removed from the dormitories.
President LeCours blamed the insolvency on outstanding tuition receivables (in his words, "Several hundred thousand dollars"[58]), the banks unwillingness to extend credit and the high cost of fuel and the lack of state aid.4 Within two months LeCours would be shown to the door. Other key administrators had also departed. It was later admitted that the school's administration took its eyes off the finances, in particular the high overhead associated with four major buildings.
Exploratory talks with Wilmington College (nee Wilmington University) in Delaware were held in March. President Singer reported [59]that the school [Wilmington] might be interested in some aspects of the school, but not an entire absorption of the school. Discussions were held with the New England School of Photography and other nearby institutions regarding the lease of dormitory space. Only a handful of rooms were eventually rented to students.
The bankruptcy court permitted the school to operate until April 25th, temporarily freezing debt payments. Thus, classes resumed on April 1st. An abbreviated spring semester was being reviewed by the Massachusetts's Chancellor of Higher Education to ensure the students would receive a full academic year of instruction. [60] At the 1977 commencement, it was announced that Dr. S. Leonard Singer had been installed as the new school president. It is said that the graduation of 124 students was held at the Old North Church due to lack of funds.
In June of 1977 Boston University and the Red Sox submitted a "$20 to $50 million" plan to redevelop Kenmore Square, supported by the Boston Redevelopment Authority. The proposal include construction of a "huge apartment house" partly over the Mass Turnpike, the conversion of the three Grahm Junior College buildings "if they become available" into housing and retail spaces. [61]
In August 1977, the creditors OK'd the reorganization. There were 223 claims totaling $1.88M. The plan called for paying creditors ten cents on every dollar. Another part of the reorganization plan was to terminate the business and liberal arts schools and focus on the communications program. [62] At that point, 378 students had registered for the upcoming year.
Rubbing salt into the wound, the Mass. Board of Higher Education halted the degree granting privileges of the school in August pending further investigation. The financial viability, necessary faculty and programs, and building safety standards were cited as the reasons for retraction.
In September, as part of the bankruptcy reorganization, Leavitt Hall was repossessed and sold at auction.
At the beginning of 1977-78 academic year, the lack of degree granting authority had loomed heavily over the campus. Singer's relationship with the Board of Higher Education became strained. Singer publicly accused the board or its staff of obstructing the reopening of the school for "personal, professional or financial reasons." [63] To the relief of all, licensure power was regained in October [64] under three stipulations. 1) The board was to re-evaluate the school in the spring of 1978, 2) Grahm was required to establish a trust to secure tuition refunds if the school fails and all school facts and 3) figures must be certified when presented to the board of trustees. Gaines indicated that 300 tuition paying students were enrolled.
The board inspected the school in November. The board threatened to remove degree granting authority as Grahm had not filed state-ordered documents which had not been submitted by the required deadline.[65]
The scrutiny by the Board of Higher Education continued into December. The president of Dean Junior College, Richard Crockford accused the board of nitpicking the small schools while failing to prevent "public scandals" like Grahm Junior College. He made these statements at the NEASC regional college accrediting group. The board defended their actions, noting that the troubles came to light three months before their scheduled visit. [66]
Breathlessly, the school awarded 124 Associate degrees in May 1978. President Singer called this "The year of renaissance for our institution."[67]
The administration was drawn back to its founding behavior, creating random courses that came and went based on demand. Survival depended on tuition revenue so every effort was made to bring "warm bodies into the building." Many of the courses created in the last year were inconsistent with the schools mission, and even conflicted with the bankruptcy reorganization plan.
Cash flows reached a calamitous level in late summer when many parents and students refused to belly up the traditional full year's tuition, concerned about the ability of the school to deliver a full year's education.
WNAC Newsman Paul Reece replaced Singer as the interim President in October, 1978. Reece departed in January 1979 and Robert Vail came in the revolving door of the Presidency. Vail, was a former member of the Vermont Board of Education.
In March, the Massachusetts Department of Education announced that it would permanently revoke degree-granting privileges effective July 1, 1979 due to fiscal insecurity.[68] This would seal the college's fate.
The students marched on the State House to keep the school open, to no avail. Grahm announced it would stop "paying full salaries."[69] Two weeks later, Grahm's bank creditors repossessed a majority of the broadcast equipment. Some equipment was removed while students were working on projects. A few pieces were negotiated to remain so that students could complete their projects.
One day later, 100 students occupied President Vail's office. Deby Craig, VP of student government brought to the Vail a list of student demands. When they returned from the Board of Trustees meeting Craig stated, "There's absolutely no money". "We'll be lucky if we get food today, and the heat runs out today and there is no money to buy heat."[70]
The instructors, led by Micki Dickoff committed themselves to seeing the students graduate. They conducted classes and guided projects unpaid until the end of the term.
On April 17, 1979, Grahm graduated its last class of 120 students. Grahm indicated that students would be given financial credit for lost time; however that notice was rescinded by the bankruptcy court judge. On June 19th, the court appointed a bank trustee, formally ending the existence of the college. By the fall, BU had purchased Kenmore Hall, Wadsworth Hall and 632 Beacon Street.
On January 10, 1980, the last vestige of the school was removed; the city of Boston removed the "Grahm Street" sign and returned it to its namesake, Kenmore Street.

Figure 15 School's Out, November, 1979
In 1972, the Carnegie Commission on Higher Education estimated that two thirds of U.S. Colleges were either having financial difficulties are headed for financial troubles.[71] Massachusetts Secretary of Education Joseph Cronin warned in 1974 that "five or ten private colleges and universities could be lost in the next few years. Already some of the private colleges are in trouble because the state has been adding so many public colleges that it has left many empty slots in private schools. "Joseph Cronin suggested that instead of building out state schools, the state should consider using some of the space available in two and four year schools. He argued that while low tuition is an important factor, it's not the only reason. The major shift he said is that fewer people are convinced they need to go to college. [72]

Figure 16: 2 Year College Growth Rate[73]
The Sloan Foundation issued a 1974 report "Paying for College" emphasizing the need for more U.S. aid. Tuition hikes will continue to be necessary in light of inflation and energy costs. At nine prominent schools, tuition rose 50 percent from 1969 to 1974. The report emphasized that family contributions for tuition are limited, and that students must rely on scholarships or loans. Most schools will have to cut back on scholarships in future years in order to maintain a balanced budget. [74] The Sloan report also noted that the U. S. Office of Education had paid $116 million in banks loans on which 120,000 students had defaulted. The major thrust of the report was the need to ease the burden of repayment.[75] However, Jean Mayer President of Tufts University pointed out that the majority of these defaults are in for-profit institutions.[76]
In 1974 The New England Board of Higher Education reported that almost five institutions of higher learning were closing per year because of declines in enrollment and financial resources.[77] Also in 1974 Sidney Marland Jr. president of the College Entrance Examination Board projected that the gap between aid needed by students and what is available for the next academic year will be four times what it is in the current year. While he urged more Federal, state and private aid, he conceded that students and their families will have to fill much of the gap.[78]
In 1971, a report from the National Laboratory for Higher Education, under a grant from the US Office of Education asserted that "Private Junior Colleges have virtually no chance of survival unless they transform themselves into centers of educational experimentation." The report warned of the threat by community colleges at a far lower cost. It goes on to assert that private junior colleges have been reduced to a "hand-to-mouth" existence.[79] This was the problem Grahm faced. With no endowment, the school required the full year tuition payment up front in September. [80] In a ten year period from 1970 to 1980, Massachusetts saw 30 out of 40 two-years schools closed.[81] 32 of those were private schools.[82]
The end of the Vietnam War and the termination of the GI Bill in 1974 had a significant impact. There was no longer any need for draft deferrals. 1975 was the final year that veterans could get into most schools under the GI Bill. [83] Colleges at all levels experienced negative enrollment growth in 1976.
The "Energy Crisis" seriously depleted the working cash of hand-to-mouth schools. A barrel of crude oil went from $20/barrel in the 1960's to $44 in 1975 and $55 by 1977. Resultant cost of heating four large Grahm buildings outpaced the rise in tuition.
Figure 17: Price of Crude Oil, 1963-1991[84]
During the 1973-1975 economic recession, unemployment grew to nine percent and the inflation rate peaked at 12% and did not begin to decline until 1976. Tuition rocketed upward at an unprecedented rate. The traditional uptick in college enrollment rise due to economic recession did not occurred until 1974.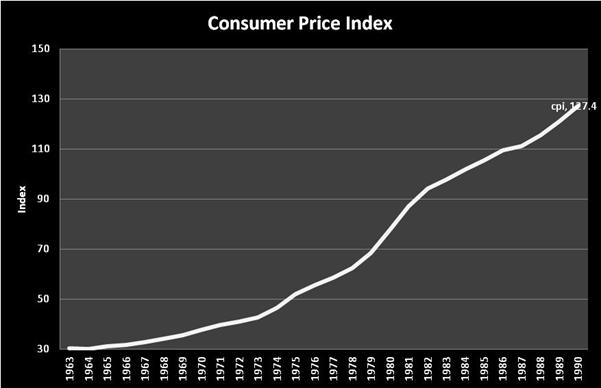 Figure 18: Consumer Price Index, 1963-1990[85]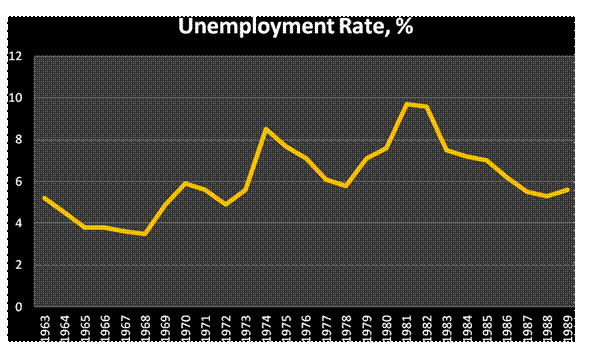 Figure 19: Unemployment Rate, 1963-1989
Enrollments soared during the 1960's. About 45% of all 18-year olds enrolled in college. Parents concluded that college was not a luxury, but a necessity. Nationally, 700 two year colleges sprung up during this period. Two year schools transformed themselves from strictly trade and occupational institutions into a broader curriculum, awarding Associate in Science and Associate in Arts which were focused on transfer to four year schools. An Associate in Applied Science was offered for the terminal degree student. [86]
The development of the 2-year public Junior College (later called "Community College") began in the 1960's. At a price that was one-fifth to one-tenth that of a private/proprietary school, a large number of students went public. Community college enrollment grew from roughly 500,000 to 4 million by 1975. This had a significant impact on enrollment. In 1960 half of all (two and four-year) college students attended private schools. By 1980 only one fifth were enrolled in private schools.
The Community College system in Massachusetts began in 1970s, beginning first in the more rural western locations of the state. Bunker Hill became the closest, opening in 1973. With the Community College's "take any warm body" (not unlike the Junior College) admission criteria and cut–rate tuition, the enrollment pressure at private schools steadily grew. By the 1970's, Community College tuition was roughly one-fifth that of private 2-year colleges.
From a curricula perspective, Liberal Arts and Business programs had become a commodity, where price became the differentiator. Two year schools could not compete in these segments, though some, including Grahm continued to do so. In retrospect, those schools would need a niche in order to survive.
Figure 20: 2 Year Private& Public Enrollment, 1963-1990[87]
Federal and State local aid to colleges decreased during the 1970s. Aid had become an important component in funding education. A family found that inflation has made their savings worth far less than was necessary to send a child to college.
Additional government regulation and oversight became another financial burden. Essential as it was, Title IX of the 1972 Reform Act created additional action and expense.
While Massachusetts public college tuition remained flat for several years thanks to public subsidies, private college expenses rose by double digits and subsequently tuitions followed during this high-inflation period. In 1974, full semester tuition at Boston State College, a public 4-year school, was $300/semester, while tuition at private schools, both two and four-year was $1500/semester.
A family's struggle to afford an education, as measured by the percentage of earned income[88] grew at an unsustainable rate for many. Inflation had escalated tuition at a faster rate than income could grow, and savings become devalued. Student aid and student loan programs become essential to an institutions ability to survive. The Baby Boom wave had passed through by 1980 and many future students were questioning whether a college education was even necessary.
Two year schools were established in the U.S. in by the late 1800's. By the 1950's, over 700 schools existed nationally. Proprietary schools vastly outnumbered public two year schools. The balance began to shift when the schools could no longer compete with the lower costs and greater resources of the public institutions. As of 2005, there were fewer than 150 independent two-year colleges, many are religiously affiliated or single-sex. The vast majority have enrollments of fewer than 1,000 students.[89]
In Massachusetts, from the year 1973 to 2000, of 30 2-year independent metro-Boston schools were examined[90]. 14 closed, 7 merged and 9 successfully transitioned to 4-year baccalaureate programs. Religious schools comprised six of the 30, with three closing and one merging. Only two of the Junior Colleges were able to pursue a strategy of acquisition of weaker schools. Two of the surviving schools changed their missions.
As a group, the surviving schools all converted to four year programs, and focused their mission on "career" programs or broadened their reach. All of the five women's colleges went co-ed, transitioned to four year programs and survived.
70% of the two-year schools were operationally unsustainable. Most of these schools closed due to declining enrollment.
The inability to proactively manage expenses was a key factor in the Grahm's decline. Even large schools such as Boston College and Brown University had difficulties, but were able to respond with tightened management controls.[91]
Instead of cutting expenses, Grahm chose to tap lines of credit as early as 1970, expecting that enrollment would continue to grow as it always had. It was believed that expansion would provide the necessary revenue. Overlooked by Grahm was that 2-year private college growth dropped from 35% annual growth in 1963 to nearly zero in 1971. While Grahm had continued to grow during that period, the same number of schools competed for the same students.
For a hand-to-mouth institution, capable financial management is essential. Without this, they did not foresee the revenue collapse.
In Boston, several two-year proprietary schools began shedding physical assets by the early 1970's. Chamberlayne, Emerson, Bryant and Stratton, Newman Prepatory, Massachusetts College of Optometry and Fisher Jr. College[92] all disposed of dozens of valuable downtown real estate holdings. Observers were puzzled why Grahm had not done so, especially with Wadsworth Hall being shuttered by 1972.
Endowments offer a useful buffer to ride through turbulent times. Lack of an endowment put an institution on perilous grounds. The volatility of the early 1970's had already caused the school to have tapped out available lines of credit.
Grahm never had an endowment. Milton Grahm appears to have been the primary benefactor, plowing hundreds if not thousands of dollars into the school. Grahm was not alone; Most of the institutions that closed during this period did not either.
Most of the surviving schools had been existence since the 1800's to the early 1900's, suggesting that an endowment, or at least alumni benefactors could have been a lifeline. Grahm on the other hand, was a relatively "new" school. Most alumni were in the early years of their careers. The only fundraising event appeared to be limited to support the annual yearbook.
Grahm in particular was distracted by day to day operations. The school had been so consumed and excited by NEASC accreditation that external factors had been neglected. The Board of Trustees was incomplete at best. It was filled with family and friends and broadcast industry members. The board lacked operational and financial expertise and contacts. If a strategic plan existed, it was not evident by how the school operated.
While certainly people like President Miller saw the writing on the wall, the remainder of the administration appeared to be unaware a problem existed until the day the paychecks stopped[93]. While other schools shed assets in order to survive, Grahm focused on expansion. Milton Grahm retired in 1976; just about the same time that Miller departed. In large part Mr. Grahm had always managed the school's finances. On occasion he quietly paid the tuition of some students who could ill-afford it. One must wonder if he knew the school was on shaky grounds since only one year later the school filed for bankruptcy reorganization.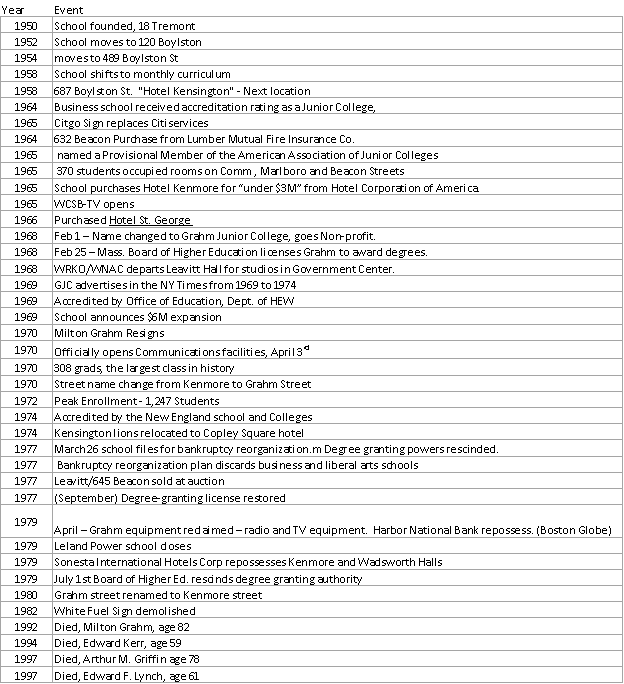 Figure 21: School Timeline
Schools transitioned to a four-year curriculum (9)[95]
Bay Path JC[96] Transitioned in 1988, est. 1897
Bay State JC Transitioned in 2004, est. 1946
Dean JC Transitioned in 2000, refocused to Performing Arts, est. 1957
Endicott JC Transitioned in 1990, Converted from women's to co-ed in 1994, est. 1931
Fischer JC Transitioned in 1999, Converted from women's to co-ed in 1998, est. 1999
Lasell JC Transitioned in 1989, Converted from women's to co-ed in 1997,
Mt. Ida JC Transitioned in 1980. Converted from a women's to co-ed in 1994. Acquired Chamberlayne, Coyne Technical, New England Institute of Funeral Service Education est. 1899
Pine Manor JC Transitioned in 1977, refocused on socio-economically disadvantaged students. Converted from women's to co-ed in 2013
Newbury JC Transitioned in 1994. Acquired Holliston and Bryant and Stratton schools. Focus on Hotel and Restaurant management (speculated acquisition from Grahm JC) and night school/continuing education liberal arts programs. Articulation with several other colleges.
Closed Schools (14)[97]
Andover Junior College, closed 1979
Aquinas College, closed 2000
Calvin Coolidge College of Liberal Arts, Closed 1969
Cambridge Junior College, est. 1934, closed 1974
Central New England College, est. 1905, closed 1989
Grahm Junior College, est. 1950, Closed 1979
Hyannis State Teacher's College, est. 1897. Closed 1932
Lancaster Junior College, est. 1918, Closed 1922
Mount Alvernia College est. 1959, closed 1973
Newton Junior College, est. 1946, closed 1976
Northampton Junior College, est. 1963, closed 1973
Oblate College and Seminary, closed 1974
Worcester Junior College, est. 1905, Closed 1989
Merged or Acquired Schools (7)
Bryant and Stratton Acquired by Newbury College (1975)
Chamberlayne JC Acquired by Mt. Ida, est. ~1950
Garland JC Acquired by Simmons College. est. 1872
Holliston JC Acquired by Newbury in 1986
Leicester JC Acquired by Becker College in 1977
Newton College of the Sacred Heart
Merged with Boston College, 1975
Perry Normal School Merged with Curry, 1974
Figure 2 New York Newspaper Advertisement. 8
Figure 3 First Ad for the Cambridge School in Boston. 9
Figure 5 632 Beacon Street. 13
Figure 6 1965 Advertisement. 14
Figure 7 Christening 490 Commonwealth Ave. 15
Figure 8 1970's Advertisement. 16
Figure 10 Television Control Room.. 19
Figure 13 1969 Expansion Announcement Concept Drawing. 27
Figure 14 Enrollment, part-time and full-time combined. 29
Figure 15 School's Out, November, 1979. 35
Figure 16: 2 Year College Growth Rate. 36
Figure 17: Price of Crude Oil, 1963-1991. 38
Figure 18: Consumer Price Index, 1963-1990. 39
Figure 19: Unemployment Rate, 1963-1989. 39
Figure 20: 2 Year Private& Public Enrollment, 1963-1990. 42
Figure 21: School Timeline. 45
http://www.grahmjuniorcollege.com/
Kenmore Square, Gateway to the City, Bill Tarkulich, 2013 http://grahmjuniorcollege.com/the_square/html/index.htm